"IMPORTANT NEWS"
It is with our sincerest and deepest regret due to ongoing ill health The Merseybeats
have withdrawn from The Solid Gold Tour and all shows till 2022.
The Merseybeats are so very sorry to disappoint their fans, fellow artistes and friends.
We send our love to all till we see you all again in 2022.
SIXTIES GOLD TOUR
September / October / November 2021
Due to ill health Steve Ellis will not be appearing on Sixties Gold, The Merseybeats wish him well,
"statement below from Steves's website"
** Sadly due to a most recent and ongoing health issue Steve has sadly had to withdraw from participating in this years 60`s GOLD TOUR. Steve was really looking forward to the tour but unfortunately is at present recovering. Once fit and well he hopes to be back singing and appearing live again and apologises to his friends and followers for any disappointment concerning him not appearing on 60`s GOLD this year. He hopes you will all enjoy the concerts and he sends his love to all. ***

Breaking news:
The following venues on the Solid Gold Sixties Tour have been moved to 2022
Pavilion - Bournemouth 7th October
The Forum - Bath - 13th October
Pavilion - Plymouth 19th October
New Theatre - Peterborough - 21st October
The Dome - Doncaster 30th October
Pavilion - Weymouth 3rd November
White Rock - Hastings 4th November
The Regent - Ipswich - 9th November
Waterside Theatre - Aylesbury 10th November
Corn Exchange - Cambridge - date tbc
Caird Hall - Dundee - 23rd November
December
Saturday 11th Morecambe - The Platform
2022
February
Friday 25th - Shrewsbury - Theatre Severn
60s Big Night Out
Crane Quality Counselling present the legendary Tony Crane MBE with The Merseybeat and Friends.
Enjoy a nostalgic night of 60s hits, including I think of You, Don't Turn Around, Sorrow, Let It Be Me and many more.
7.30pm £25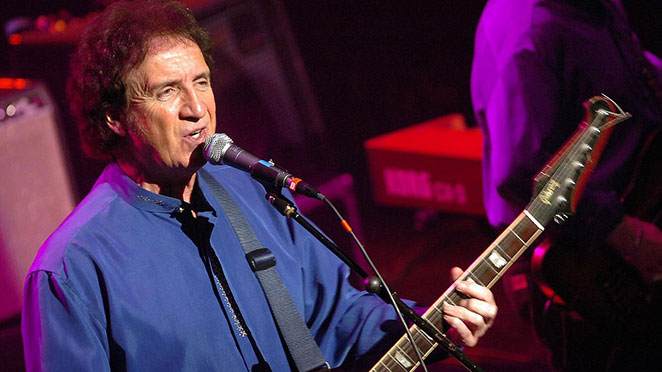 April
Friday 8th - New Brighton - Floral Pavilion - The Merseybeats & The Swinging Blue Jeans
Rescheduled from Sep 2021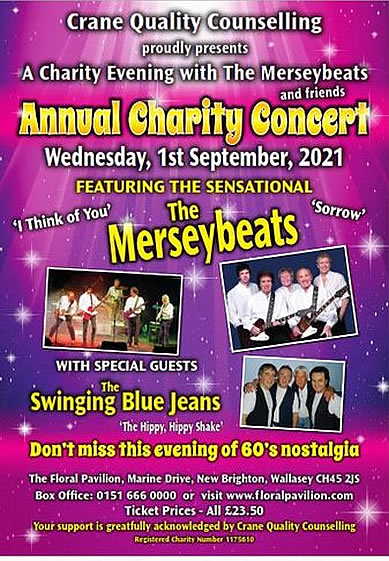 November
25th - Yesterday Once More - Unity Farm
Manitoba Event will now be in 2022 , dates to follow